Madi and Ian were high school sweethearts, and tied the knot surrounded by 20 of their closest family and friends. The intimate ceremony took place at "the spot". This hideaway by the lake was where Ian asked Madi to be his girlfriend in high school, where they went for important convos while managing long distance during college, and where he proposed, so of course it was only natural they got married there as well.
Their guests made the short 5 minute walk into the woods, and stood by watching them promise forever under the Georgia pines. Then, those who have mentored them and poured into their lives spiritually, prayed over them, creating the most memorable moment. There wasn't a single dry eye (yep, guilty!). After this sweet time together, they headed to a local vineyard for what I'm sure was the most unforgettable family dinner of their lives!
It was the most simple and intimate day, but burned a memory in my heart. It was so perfectly Madi+Ian, and I can't imagine a better start to the adventure of their lives!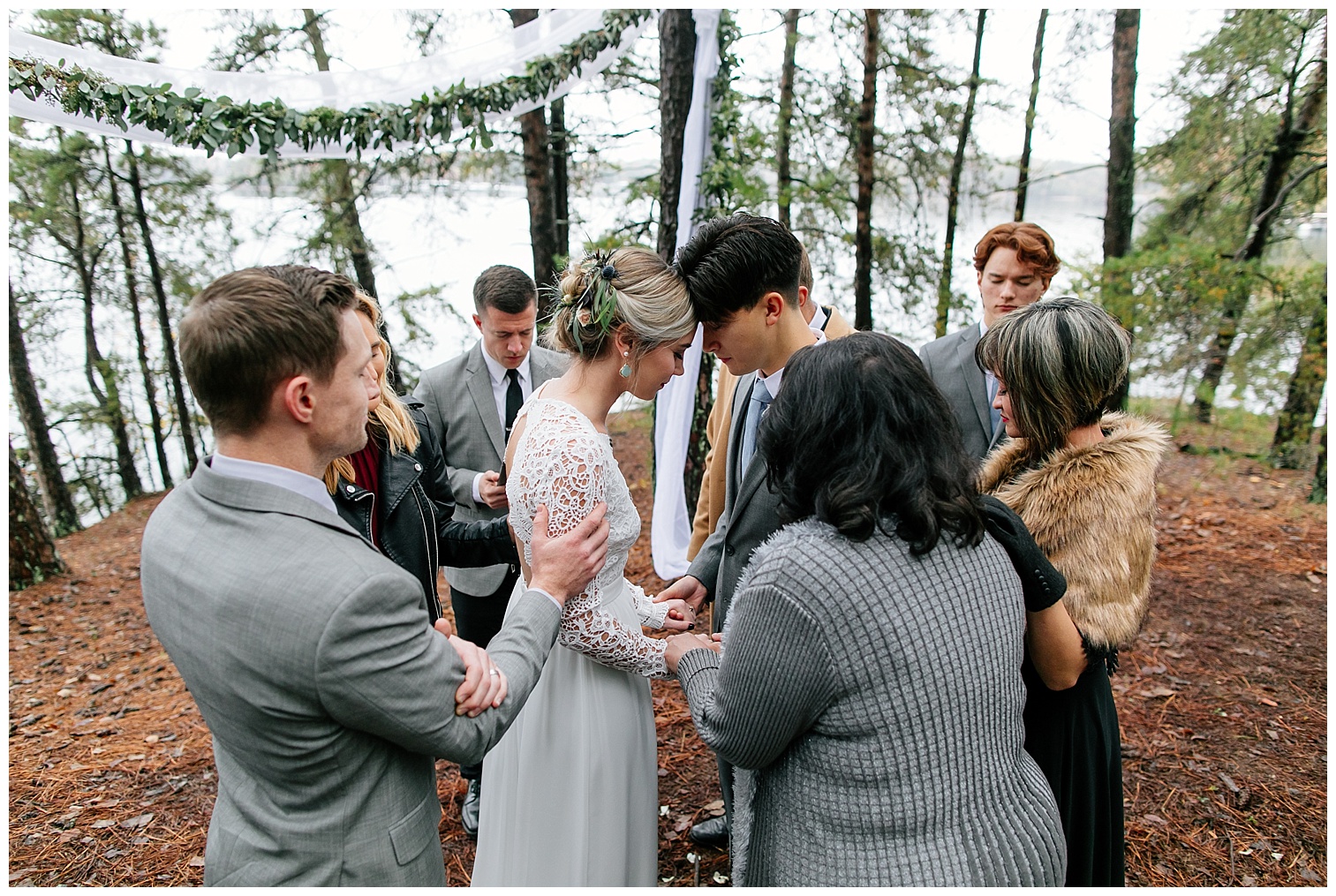 Venue: Lake Lanier // Dress: Lulu's // Boots: Saint Laurent // HMU: Savannah Snow at Honeycomb Salon // Florals: Terri at Everything and More